We hope you enjoyed the our August webinar, Allie Answers! Thanks for everybody who submitted questions, including Adam Parry, Jim Spellos, Corbin Ball, Liz Caruso, Marie-Claire Andrews, Leonoa Valvo, Brent Pearson, and Greg Lazarro.
Below, you can find the webinar slides and recording.
Webinar Slides:
Webinar Recording: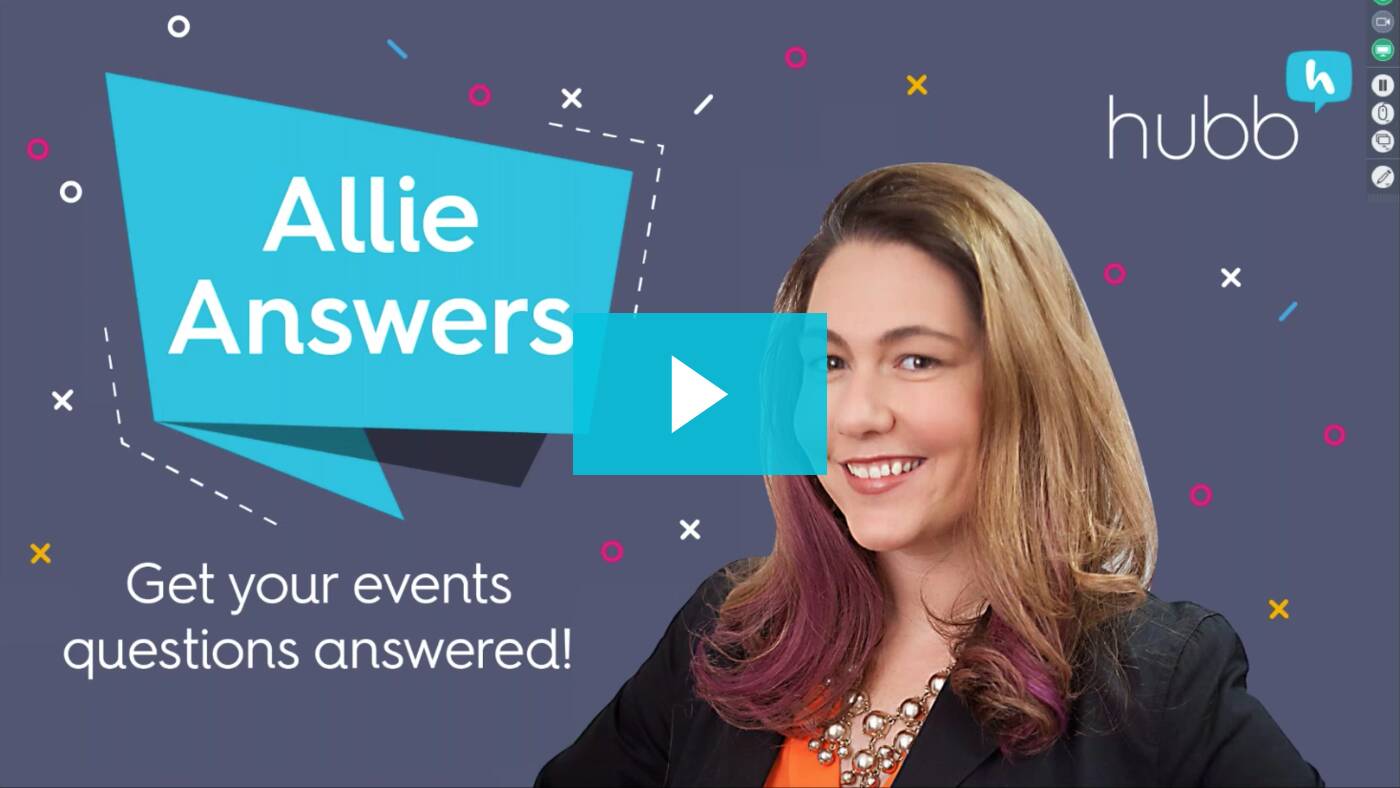 Stay tuned for registration details for our webinar, details to come soon. We hope to see you there!
Want to be the first to know about upcoming Hubb webinars? Subscribe to The Hubb Blog!